XL Bone Valley 3.41" Fossil Megalodon Shark Tooth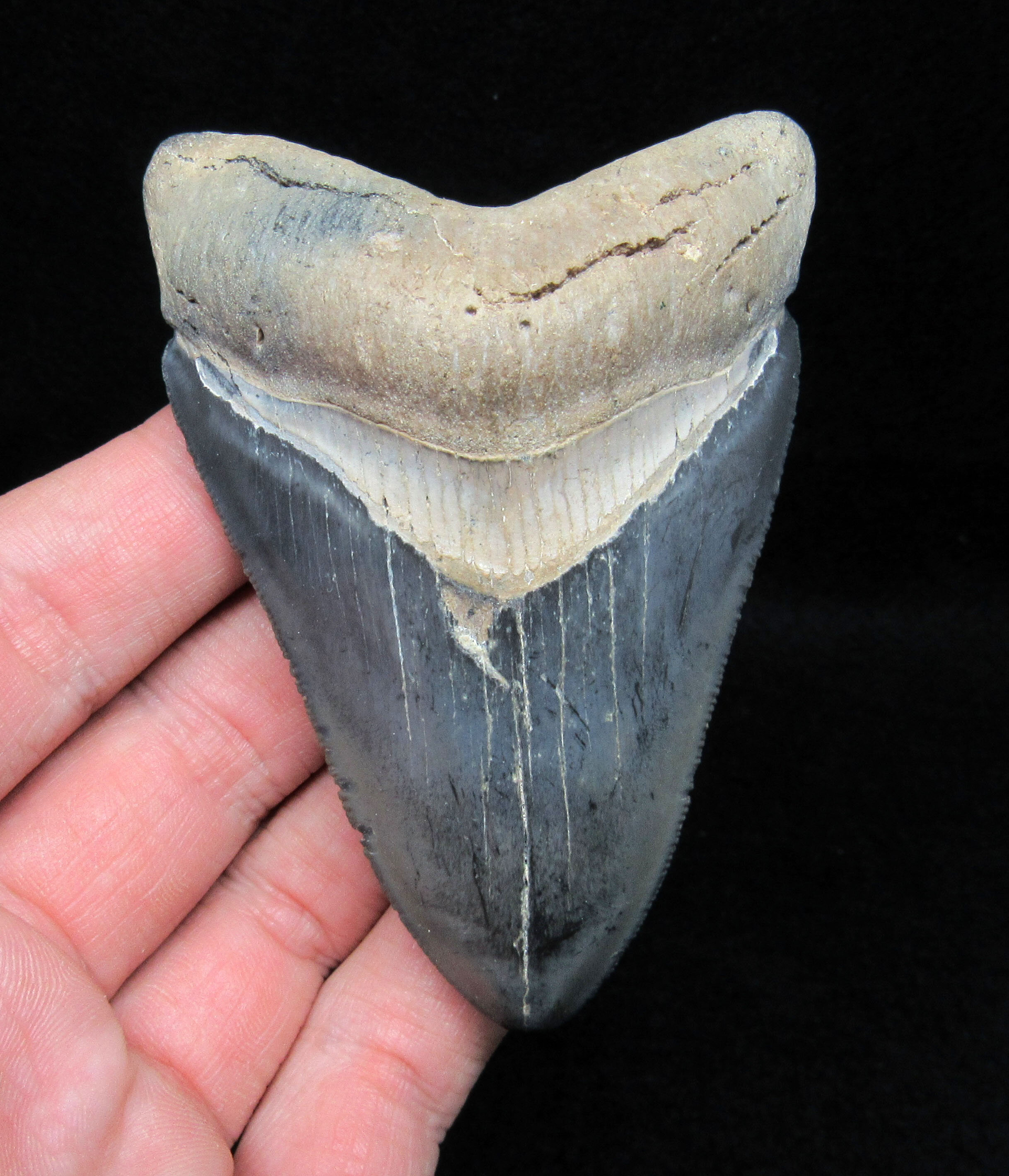 XL Bone Valley 3.41" Fossil Megalodon Shark Tooth
Item Specifics:
Species: Carcharocles megalodon
Location: Bone Valley, Florida
Formation: Hawthorn Formation
Age: Miocene ( 2.6 to 15 Million Years )
Length: 3.41" Width: 2.40"
Item: Meg #868
An overall excellent megalodon shark tooth from Bone Valley, Florida. This location is well known for its beautiful multicolored megalodon teeth. Meg teeth from this location usually range around 2 to 3 inches in length due to the area being a nursery at one point. So anything over 3 inches is considered rare. Especially if the tooth is in great condition like this one. A perfect tooth for any collector that really wants a beautiful bone valley megalodon tooth for their collection.
100% Natural No Repair or Restoration!
Returns: We offer a full 30-day return policy from the time of delivery. We will refund the full amount of the purchased price, less the shipping costs, no questions asked. Shipping costs of returned items are customers responsibility.
Combined Shipping: We do offer combine shipping!
International Buyers: Please note that we are not responsible for any customs fees or any taxes you are responsible for.
Authenticity Guaranteed: We guarantee the authenticity of the fossil shark teeth we sell. We deal with trusted sources and also have the knowledge to be able to identify every tooth ourselves. Every fossil shark tooth is guaranteed to be 100% natural with no repair or restoration. If you do have any questions, feel free to send us a message.